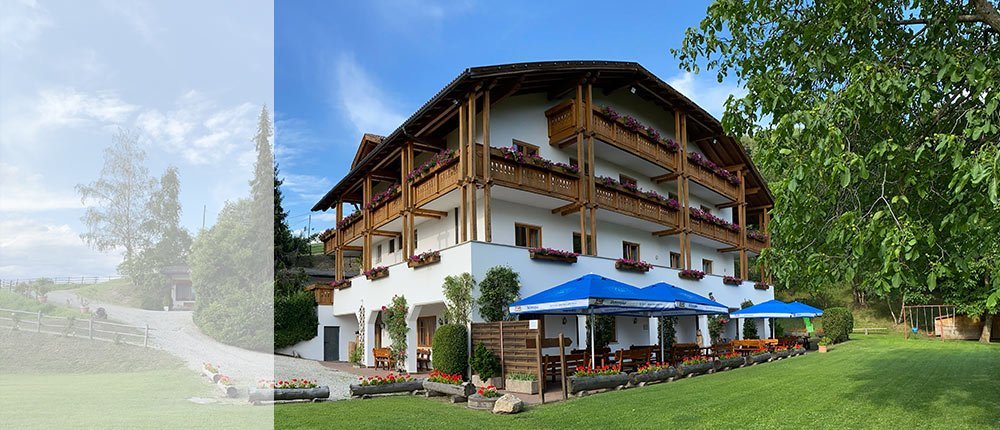 Welcome to our Hotel


Welcome to our Hotel Mair am Bach at San Andrea on the Plose near Bressanone!


You can enjoy a wonderful panorama in the immediate surroundings and faraway on the Dolomites in our hotel in South Tyrol, because it is located more or less 5,5 km far from Brixen, with a 860 meters height. Our hotel in South Tyrol is situated in a quiet, sunny area with no traffic, on the Plose Mountain ( 2465 m ) slope.

During your vacations South Tyrol, the whole family can relax choosing many guided hiking tours on the Plose Mountains, the Pusteria Valley, in the Aurina Valley and discover the various natural parks and the most interesting tourist attraction in South Tyrol; you can ask as many information as you want at our hotel in the Dolomites South Tyrol! During your hiking holidays in the Dolomites and in the hotels in South Tyrol you can discover some of the most splendid mountains in Europe and enjoy the guided hiking tours, the climbing trips and the bike outings in the mountains. Enjoy the beauty of nature during your hiking holidays in the Dolomites in our hotel in South Tyrol, as this region offers a fairy-tale like choice of hiking outings in a wonderful world of mountains!